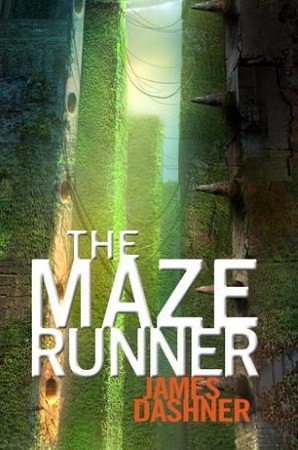 by James Dashner


"If you ain't scared, you ain't human.
When Thomas wakes up in the lift, the only thing he can remember is his name. He's surrounded by strangers—boys whose memories are also gone.
Nice to meet ya, shank. Welcome to the Glade.
Outside the towering stone walls that surround the Glade is a limitless, ever-changing maze. It's the only way out—and no one's ever made it through alive.
Everything is going to change.
Then a girl arrives. The first girl ever. And the message she delivers is terrifying.
Remember. Survive. Run."
I also read this book last summer, in part because I wanted to know the story before watching the movie (official trailer following). In fact I have not seen the movie yet but I read the hole trilogy of books xD I just think the last book needed a final like Harry Potter, but I enjoyed it very much.